The pharmacist-created Sunday Morning Hangover Helper takes a 4-pronged approach to helping your body detoxify and really shake the effects of a wild night out. Try it today,and be the Sunday Morning Hero you deserve! ORDER BY FEB 20TH AND GET YOUR PERK IN TIME FOR ST. PATRICK'S DAY CELEBRATIONS. **FEB 10TH FOR INTERNATIONAL ORDERS.**



THE PROBLEM

Most hangover relief products currently on the market need to taken before, during, or just after drinking, which when you think about it, is just ridiculous. Not everyone plans for a hangover, and besides, the morning after is when you really need a remedy!

The Centers for Disease Control (CDC) Estimates that The U.S. economy has a $249 billion hangover in employee productivity from binge drinking. In fact, the CDC has put a number to how much alcohol cost companies — about $807 per employee, roughly $2.05 per drink.

A 2010 study by the CDC showed that California's binge drinkers are the biggest burden, making companies lose about $35 billion annually. In comparison, New York loses about $16 billion a year, while the median amount per state is at $3.5 billion annually.


What is a Hangover?

Veisalgia – The medical term for a hangover that's hard to pronounce if you have one.

A hangover is the experience of various unpleasant physiological and psychological effects following the consumption of alcohol, that can last for up to 24 hours (i.e. way too long). Typical symptoms may include headache, drowsiness, concentration problems, dehydration, dry mouth, nausea, fatigue, vomiting, and other equally horrible sensations.

Statistics show that while an average person may suffer a hangover after as many as four to five drinks, some experience it with as little as two to three. If you're one of the small percentage that never experiences them, leave this place and never come back.


THE SOLUTION


The pharmacist-created Sunday Morning Hangover Helper takes a 4-pronged approach to helping your body detoxifying and really shake the effects of a wild night out.


HOW TO USE:


Sunday Mornings hangover helper can be used in two ways:

PARTY
Then take Sunday Mornings mix and pill in the morning.
Then take Sunday Mornings mix before bed.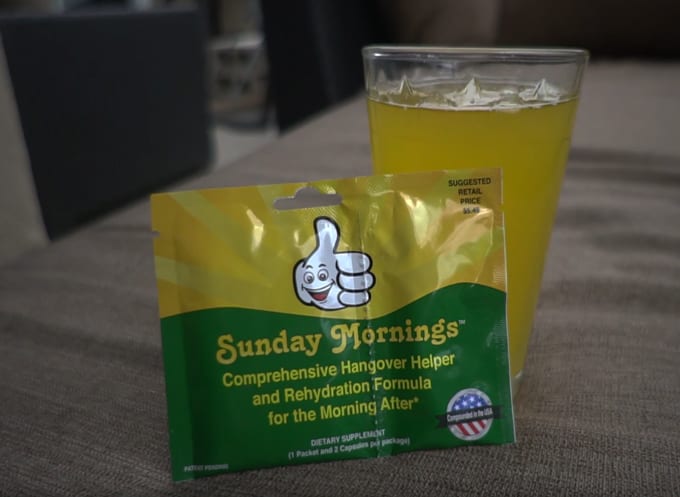 HOW IT WORKS

The Sunday Morning Hangover Helper uses a 4 Pronged approach to helping you recover from a Hangover.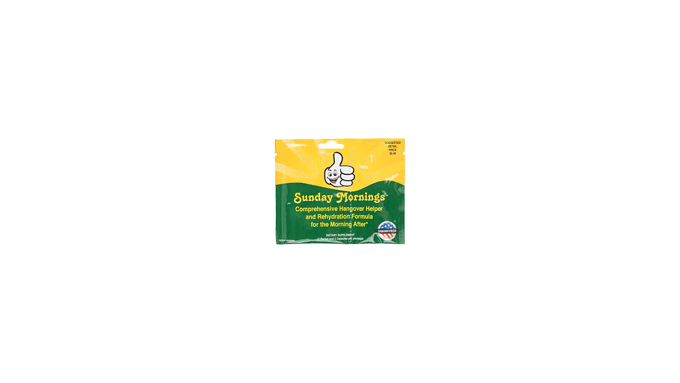 Dihydromyricetin (DHM) and Artichoke extract


Dihydromyricetin also known as Ampelopsin which naturally occurs in Asian plant species such as Ampelopsis grossedentata (Moyeam tree) has been used in traditional Asian medicines for years as a tea to cure hangovers and liver disease. This herbal remedy boosts your liver's natural function to detoxify your body from toxins produced by consuming alcohol. Dihydromyricetin has also been shown to protect the brain in clinical studies, essentially blocking alcohol from binding with GABA receptors in the brain and inhibiting normal function.

Artichoke extract: Artichoke is used to stimulate the flow of bile from the liver, and this is thought to help reduce the symptoms of heartburn and alcohol hangover.


Essential Vitamins and Minerals


Sulbutiamine (brand name: Arcalion) is a derivative of thiamine (vitamin B1). As a dimer of two modified thiamine molecules, it is a lipophilic compound that crosses the blood–brain barrier more readily than thiamine and increases the levels of thiamine and thiamine phosphate esters helpful for brain function.

The B-complex vitamins, Vitamin C and some electrolytes are especially vulnerable and are destroyed by alcohol.

These vitamins are essential to our physical and mental well being and are included in Sunday Mornings Hangover Helper kit in reasonable doses.


Electrolytes


Our product includes an electrolyte balance recommended by the world health organization for re-hydration therapy! Again, in reasonable doses.


White willow bark extract and Caffeine


White Willow Bark Extract and Caffeine help soothe headaches. Willow Bark is Nature's Aspirin

Our kit includes the same amount of Caffeine as a cup of coffee, not too much. Caffeine helps with headaches and a natural diuretic to flush out toxins after re-hydrating.



Consult your physician before using our product if you are allergic to Aspirin or taking blood thinner medications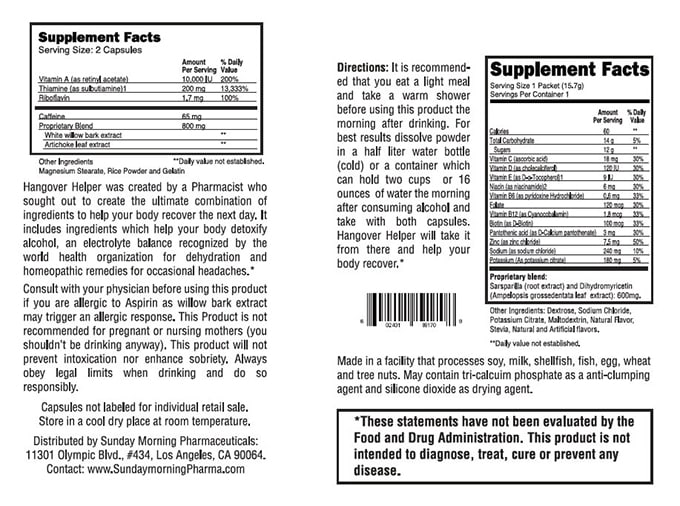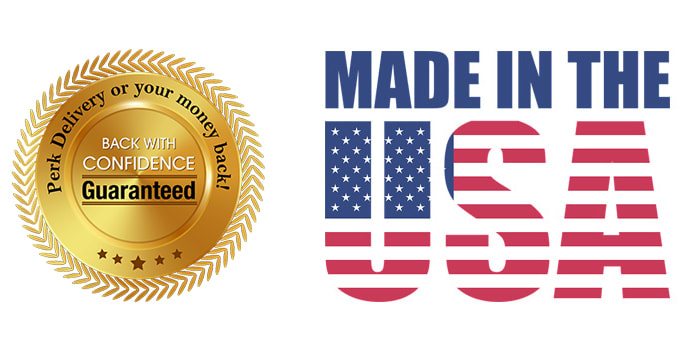 OUR PRODUCT IS COMPOUNDED AND PACKAGED IN THE USA IN FACILITIES WHO FOLLOW FDA RECOMMENDED GOOD MANUFACTURING PRACTICES (GMP)
Dr.Eric Wood a Naturopathic physician talks about the ingredients in the hangover helper

Why Indiegogo?

My budget for the Hangover Helper was exhausted during the thorough research and development process, and while I was able to have a limited run to gather feedback and suggestions from users, larger scale production is much too expensive for me to handle on my own. Thus, this campaign.

Getting Hangover Helper into stores across the country means being first able to produce enough of the product, hire distributors, establish shipping routes, and build a team to oversee all the things that I can't. Your contributions are what will make all of this a reality, and get this show on the road.
Creator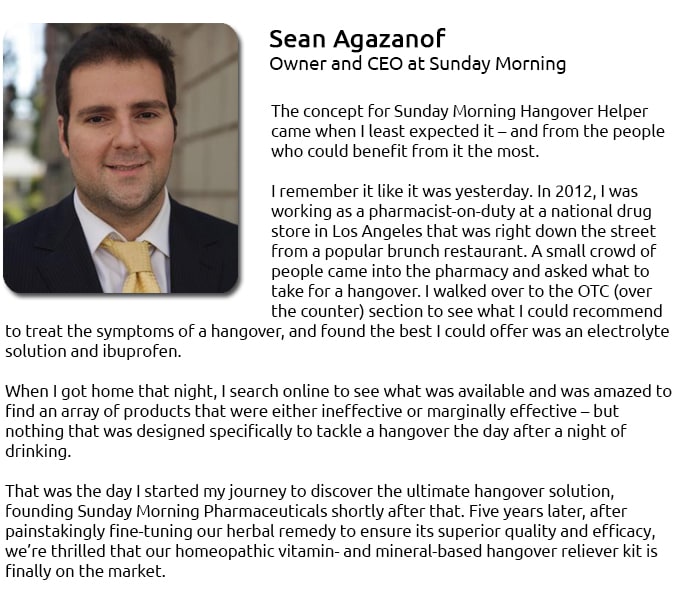 SEE IT IN ACTION
TESTIMONIALS

"It really helps!" -George, Photographer

"I can get back to working out after a night of drinking" -Rachel, Journalist

"My go-to product whenever I have a hangover" -Roxy, Fitness Model

"My Sunday Mornings are perfect" -Macy, Artist

"Ready to keep going" -Nadia, Yoga Instructor

"I love the product!! It was as if I didn't drink the night before." -Vincent E.

"Best hangover cure I've ever tried. Makes me feel like I'm 20 again." -Shlomi R.

"I used their remedy and was alert all day. I was able to play sports, and function perfectly the next day. Thanks for the extra energy." -Julian P.

"I've seriously have tried every hangover remedy out there and have been disappointed UNTIL I tried this one......let me tell you, it's incredible." -Samantha O.
FEATURED IN: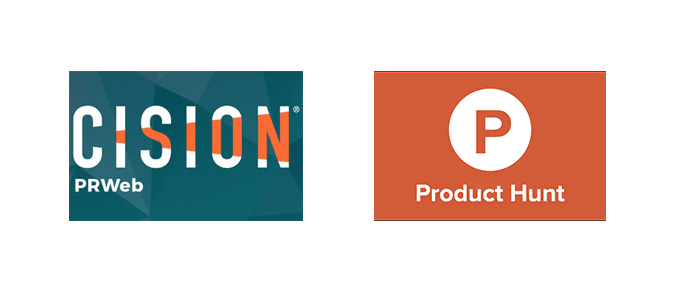 TIMELINE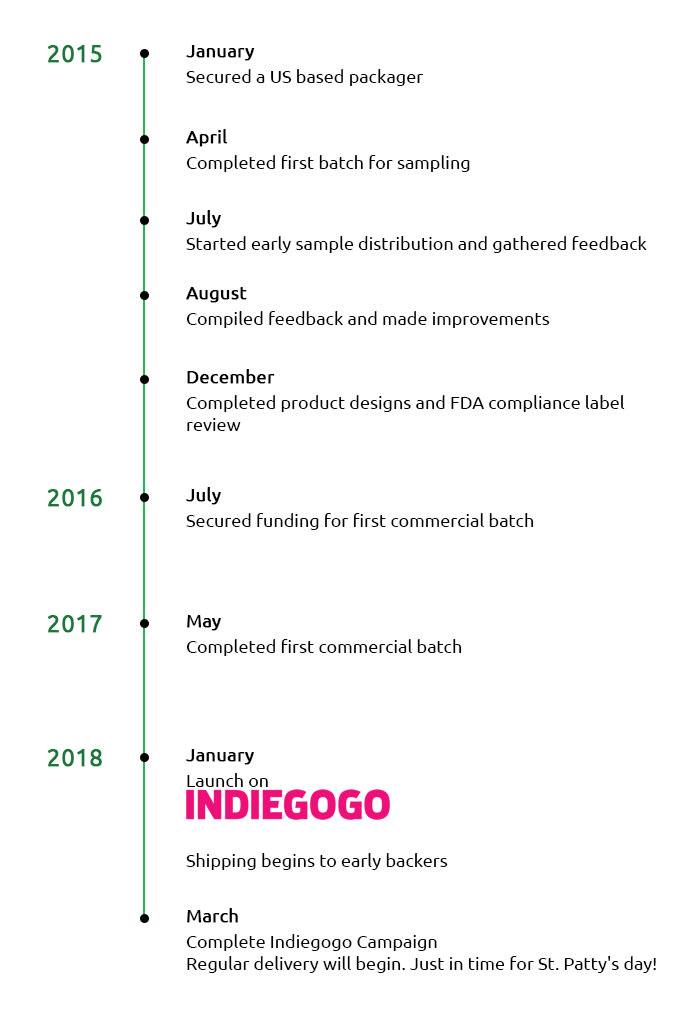 MEXICO GETAWAY: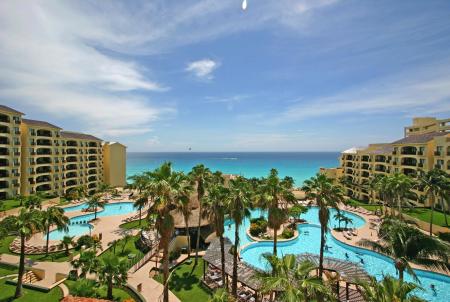 Want to stay at a beautiful hotel in Mexico? By supporting our campaign, you can get the change to have a hangover worthy experience at the Mexico Palace Mayan Rivera. From stunning oceanfront beaches to giant swimming pools, plus an award-winning golf course, and striking eco-flora, there's so much to do with no hangover to nurse.

*Airfare, minimal resort fees and, local taxes are not included.


Other Ways to Help

Even if you can't donate, you can still help get Hangover Helper in stores and right at your fingertips if you ever need it. Please share our campaign via email, social media, and even word of mouth to anyone who might be interested. Let's get the ball rolling. Cheers in advance!



INDIEGOGO:

https://www.indiegogo.com/projects/sunday-morning-hero-kit#/

* These statements have not been evaluated by the Food and Drug Administration. This product is not intended to diagnose, treat, cure, or prevent any disease